During Small Business week, we helped Scotiabank stand out from the competition by proving that they really understand the challenges facing entrepreneurs by designing an art installation that immersed visitors in the experience of starting a business and building it into a success.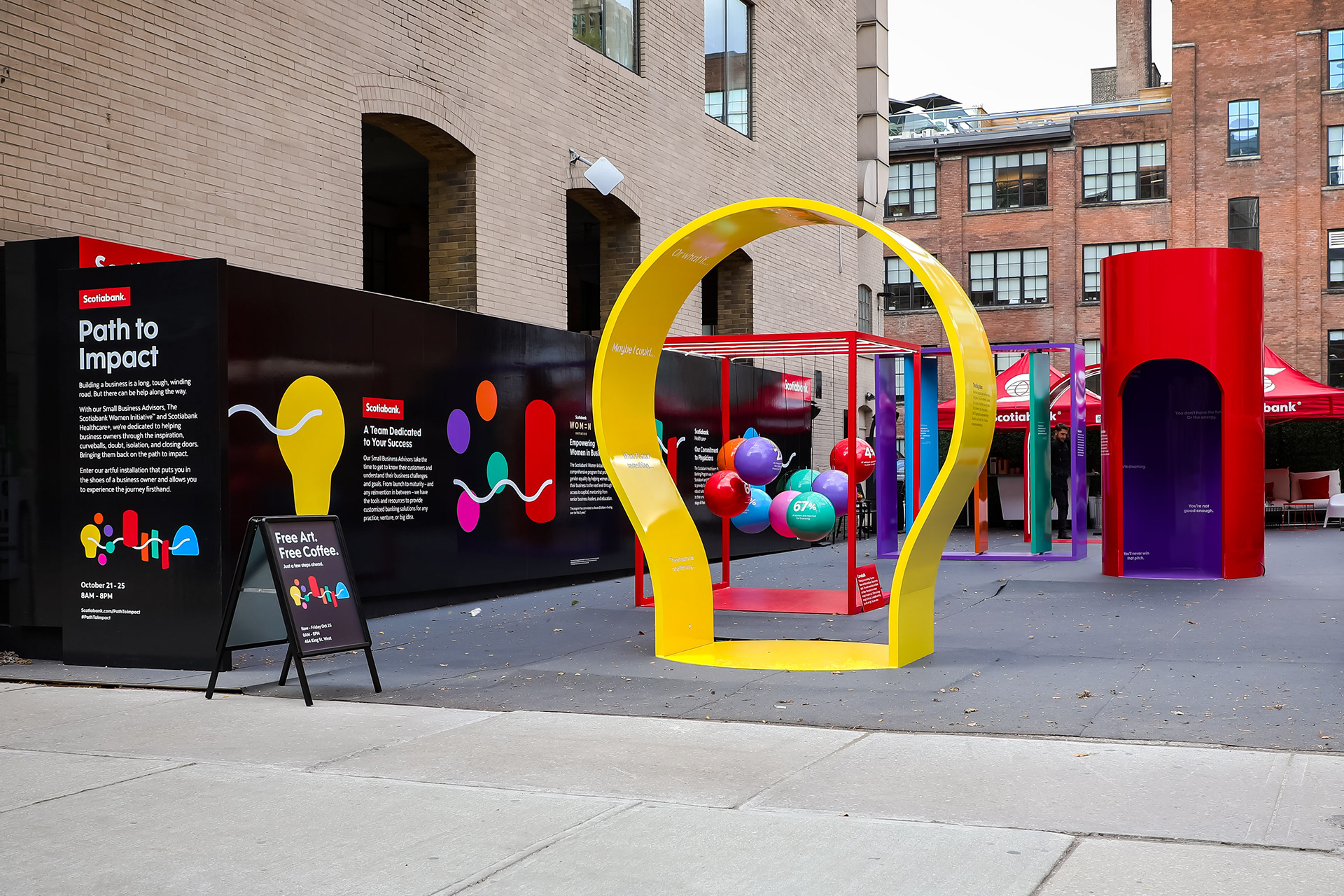 Like any entrepreneur's journey, the installation began with a big idea. With motion censored lights we created the experience of being struck by inspiration.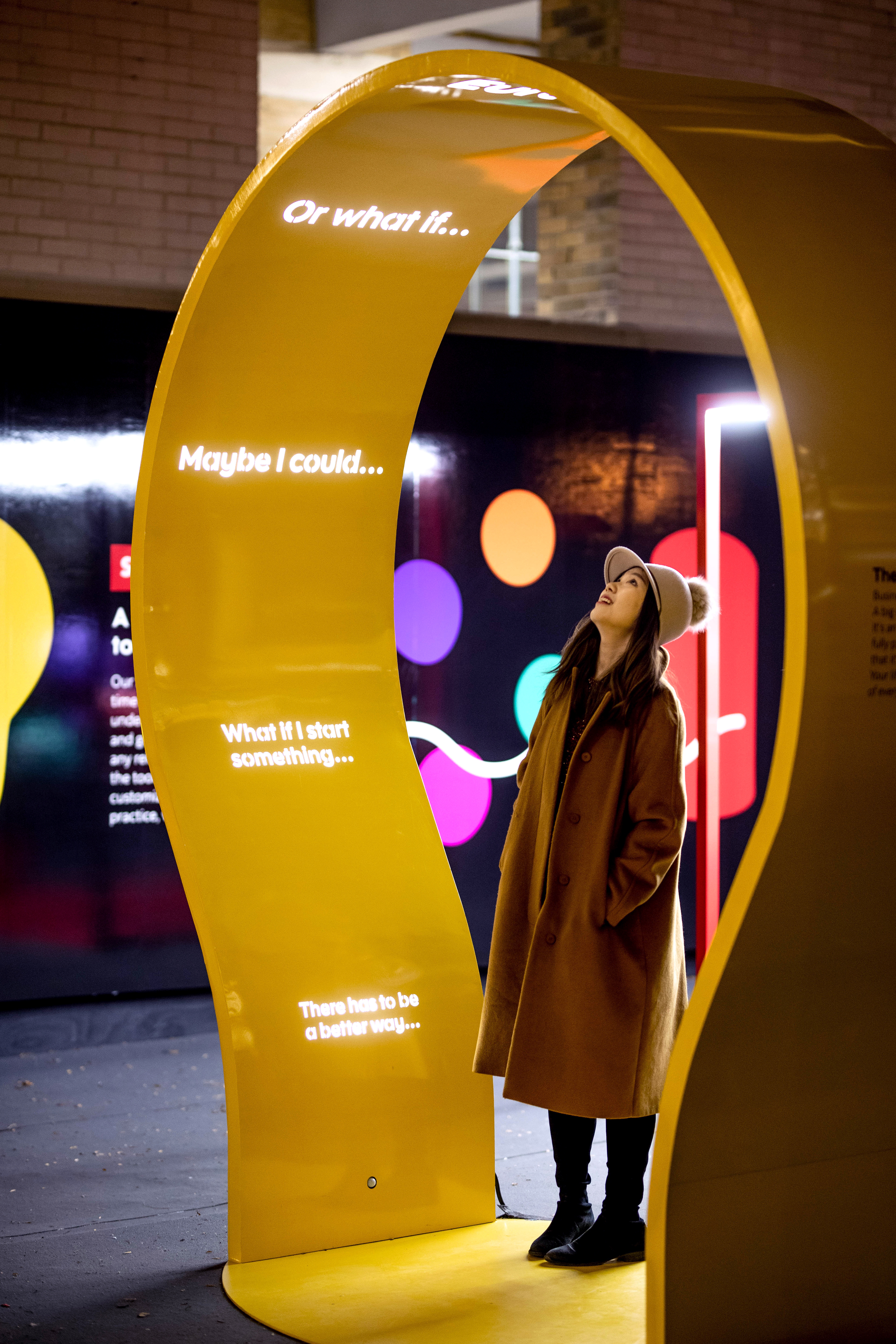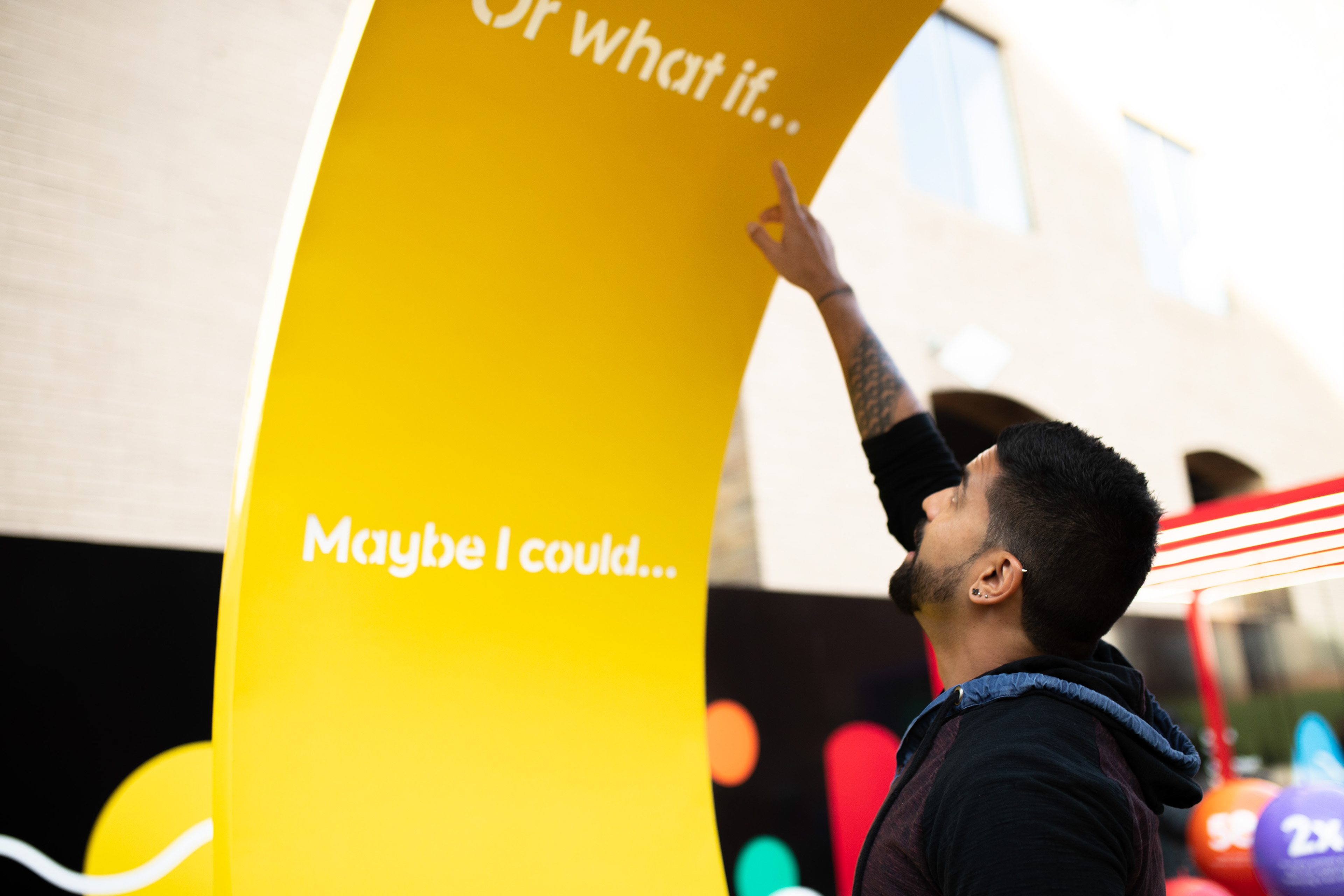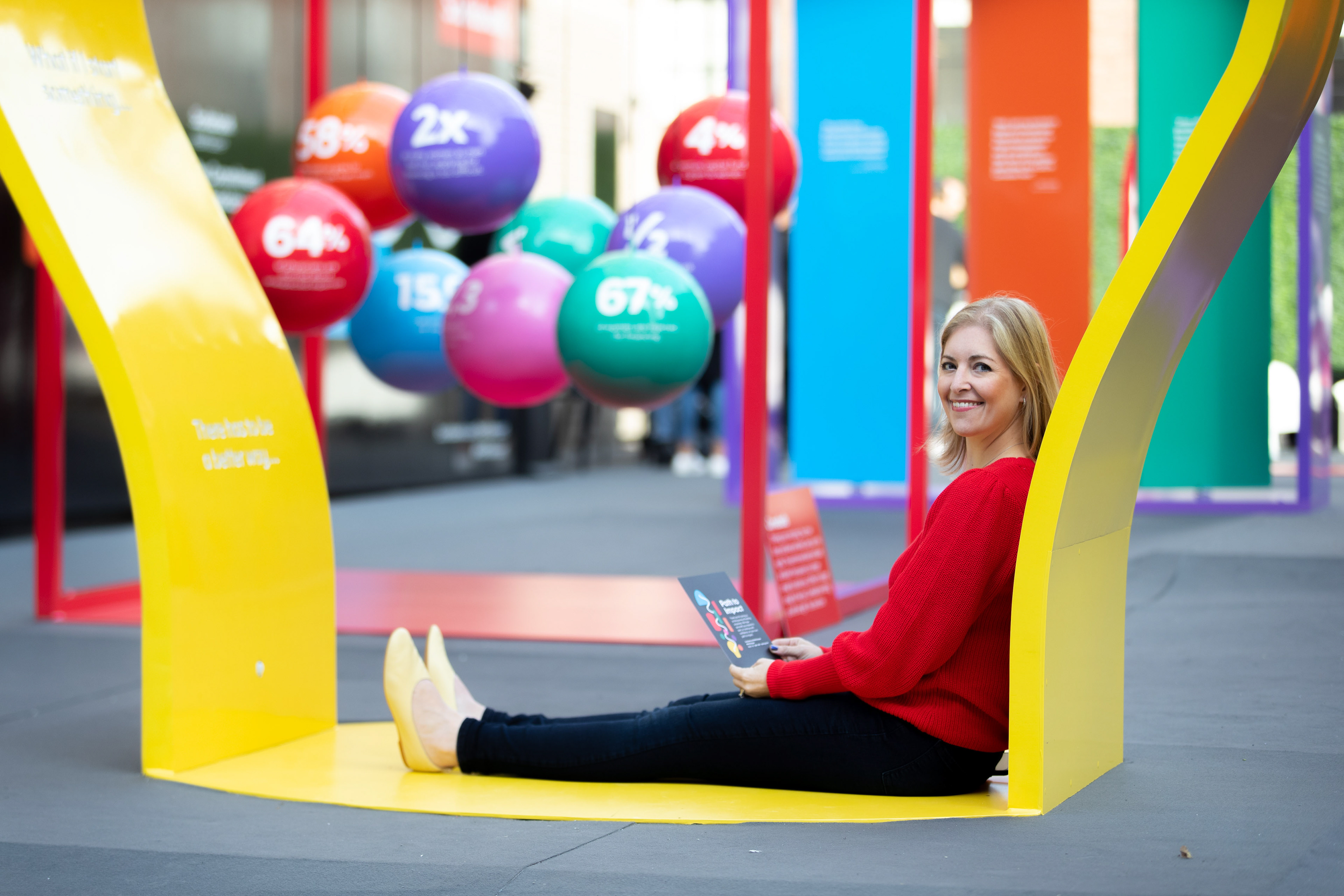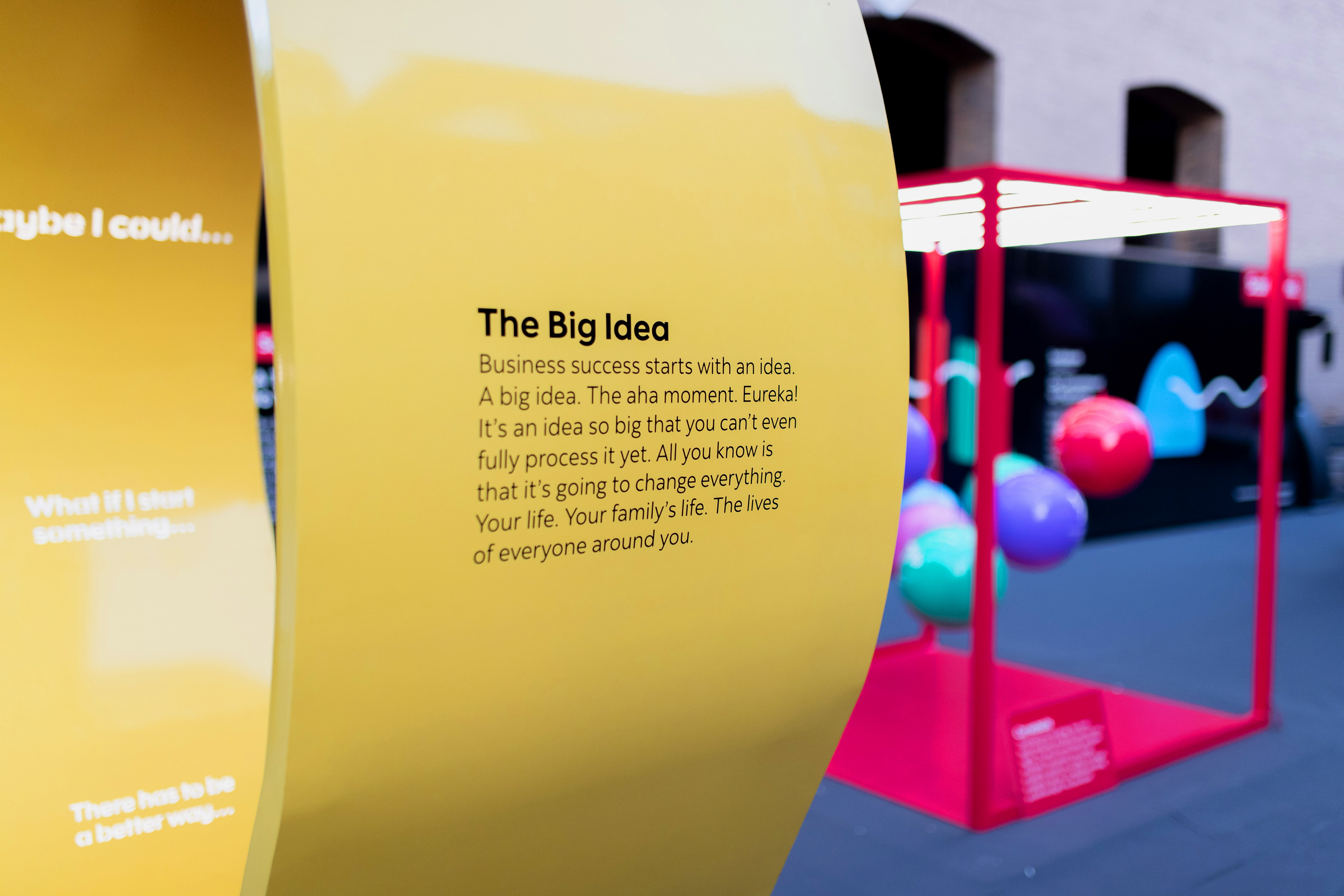 But curve balls and unexpected obstacles can complicate any journey, so visitors faced challenging statistics about business ownership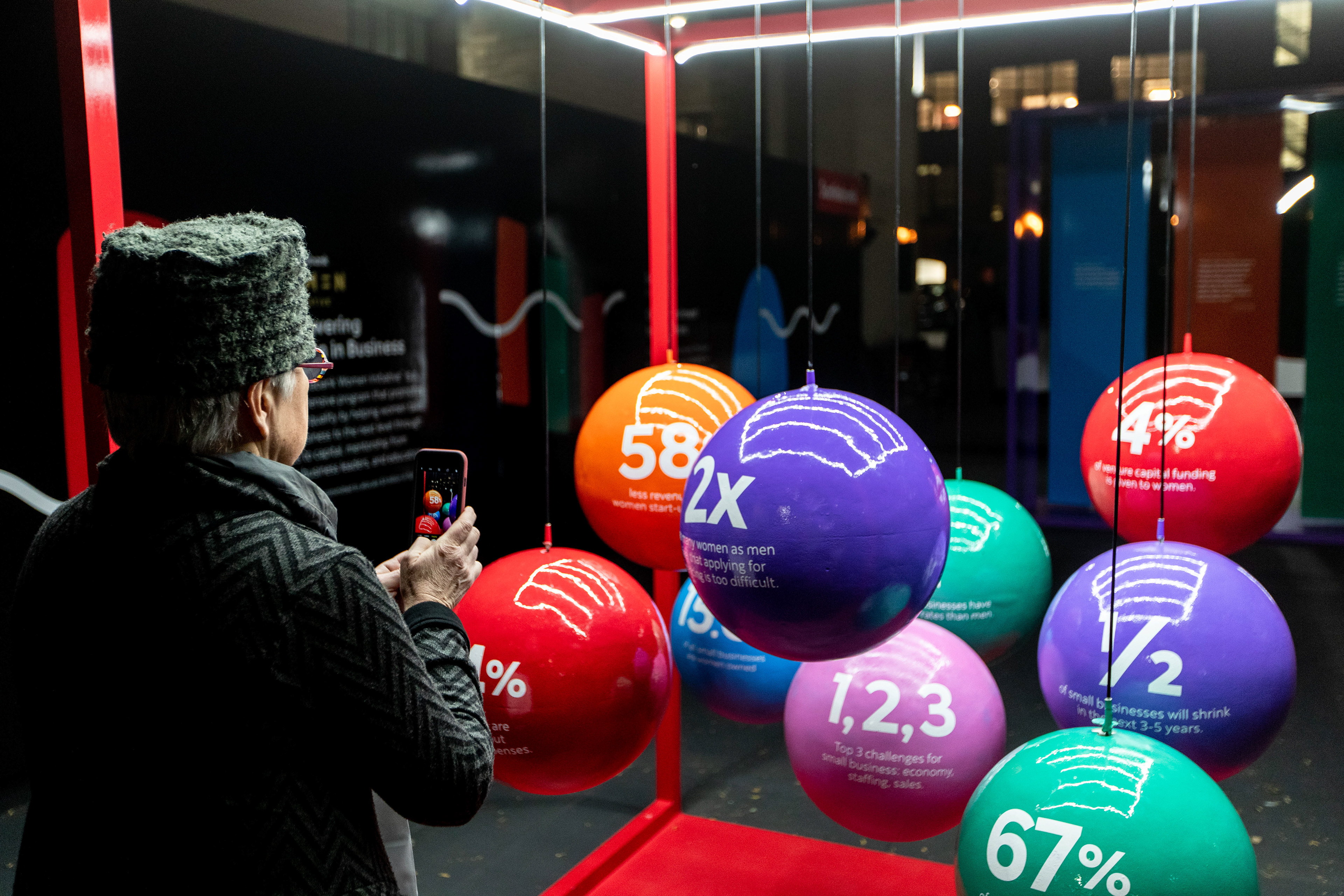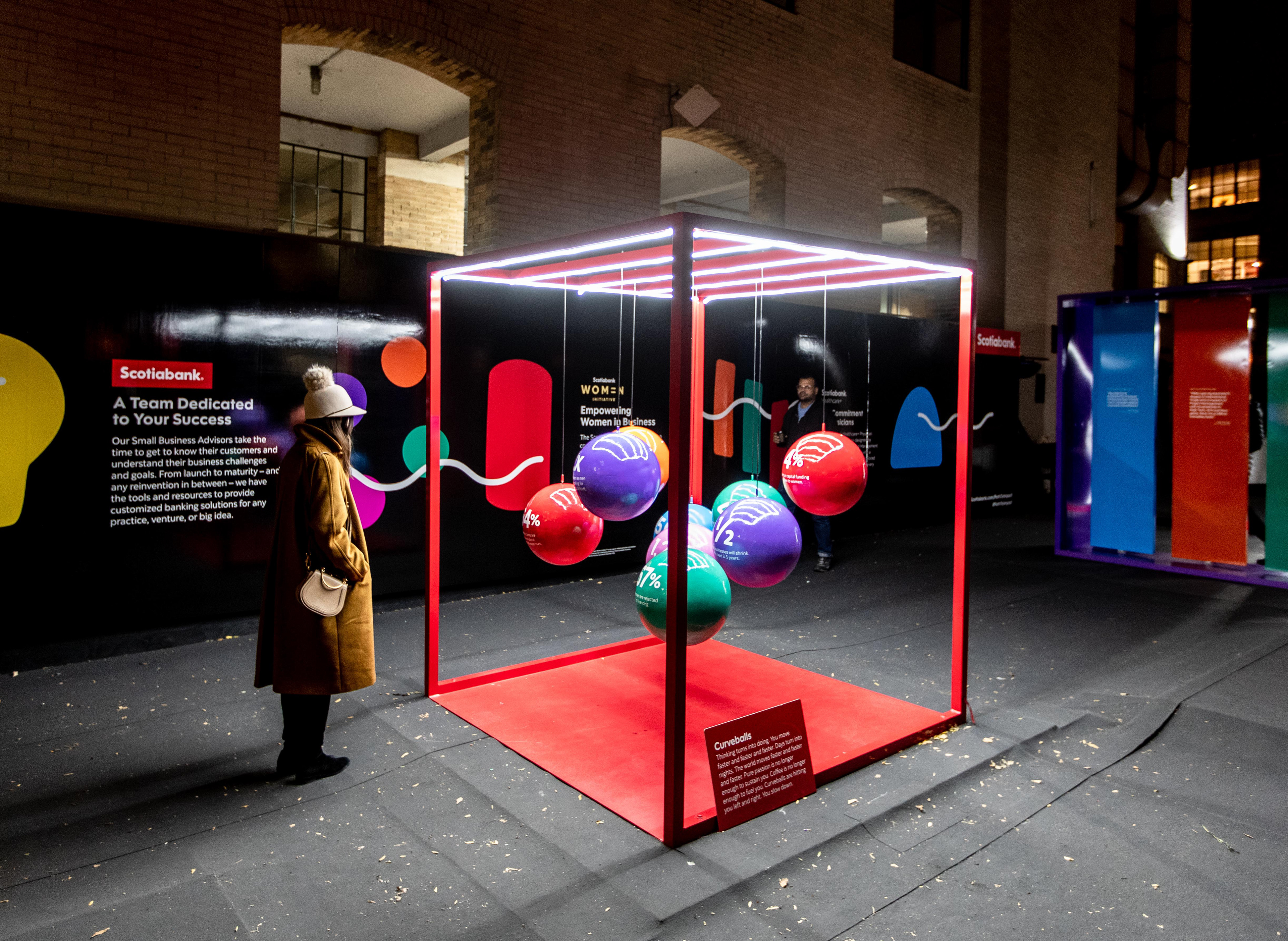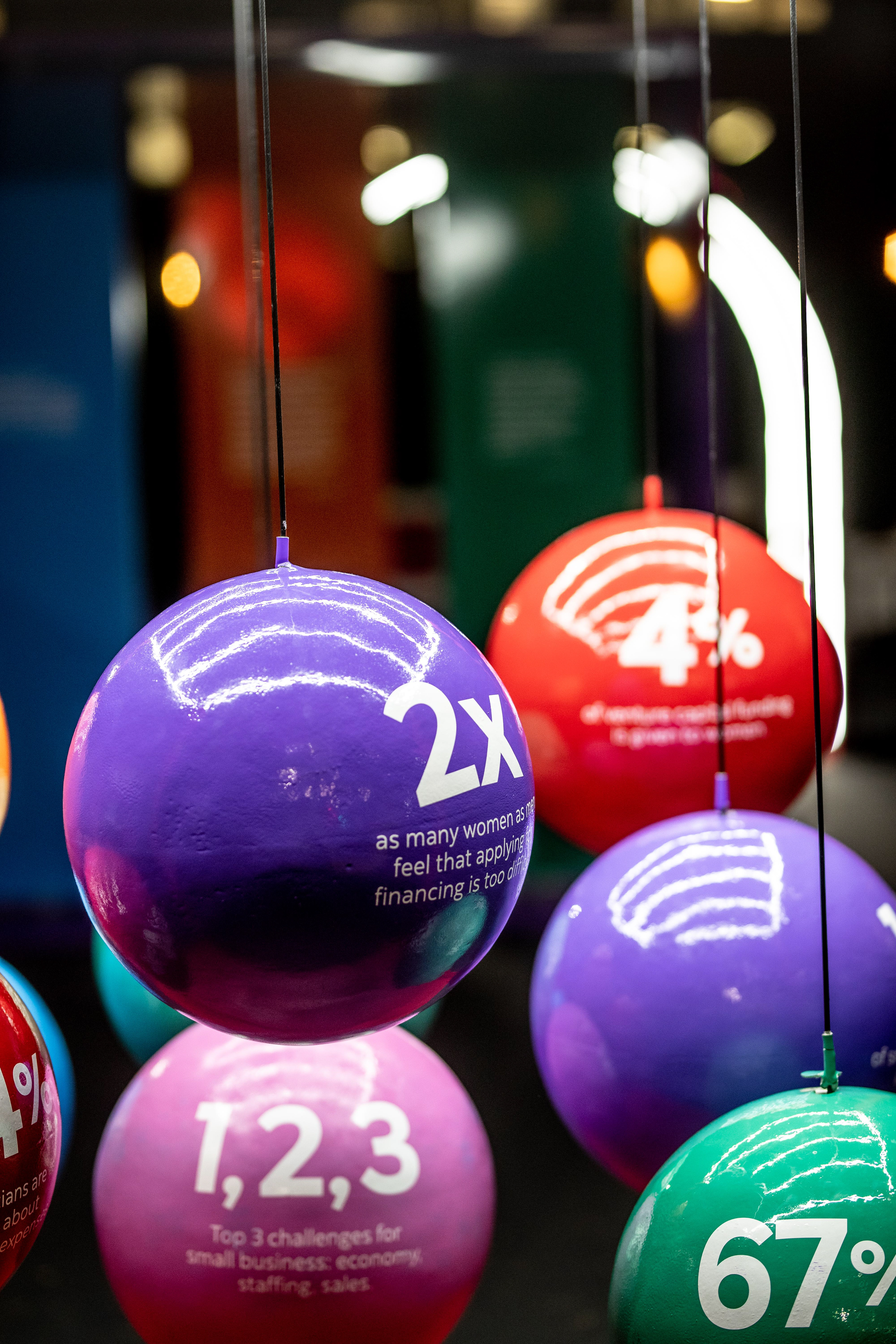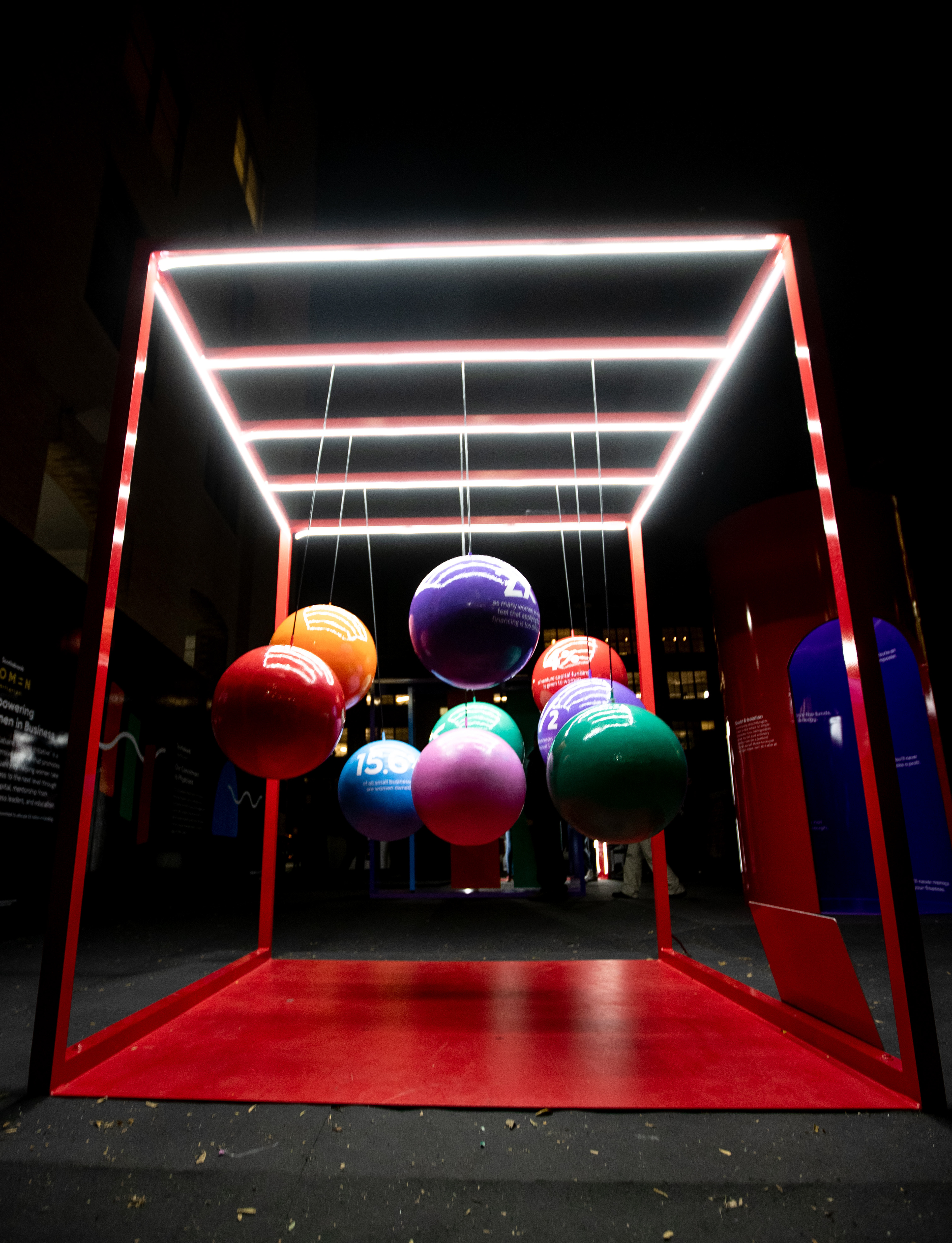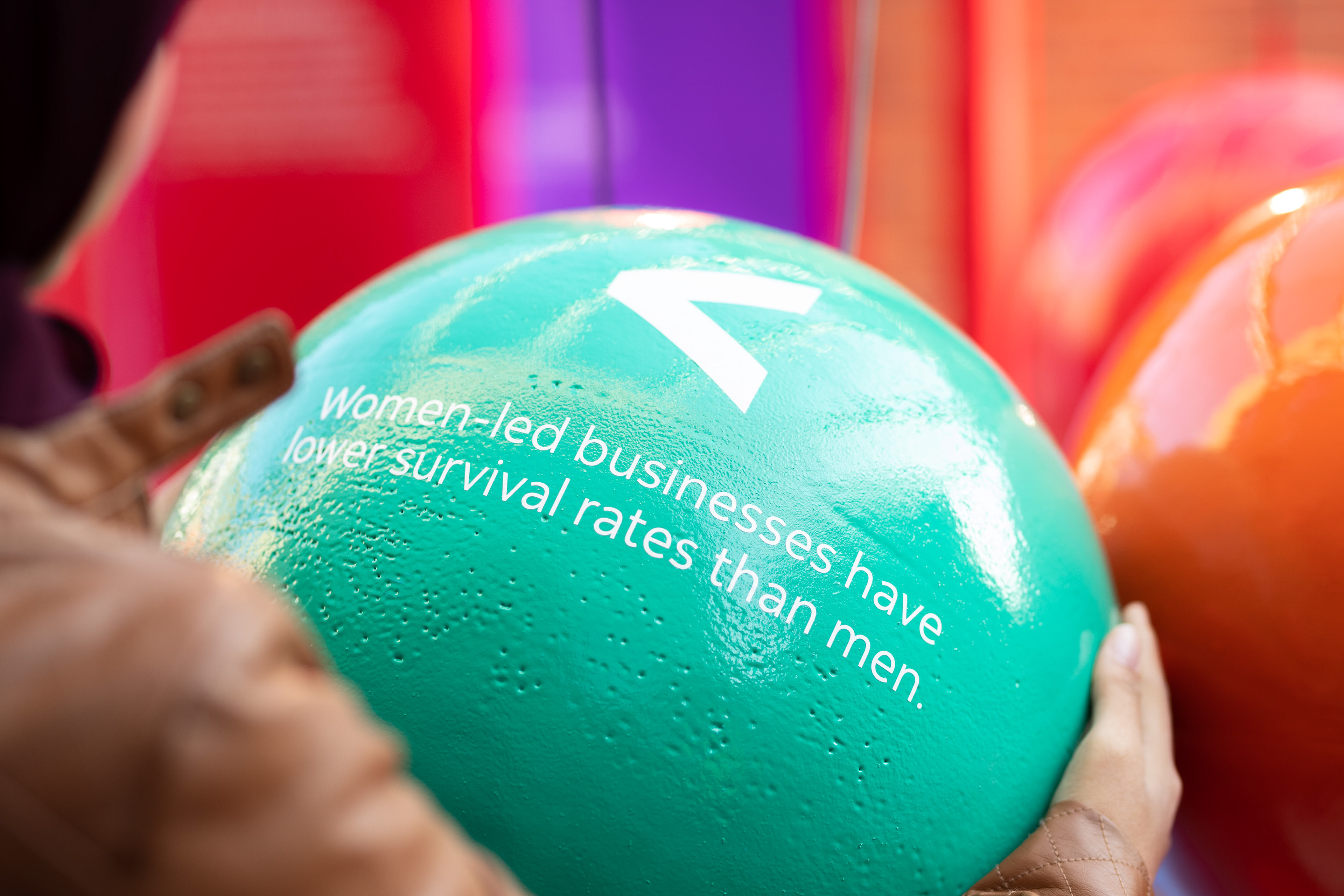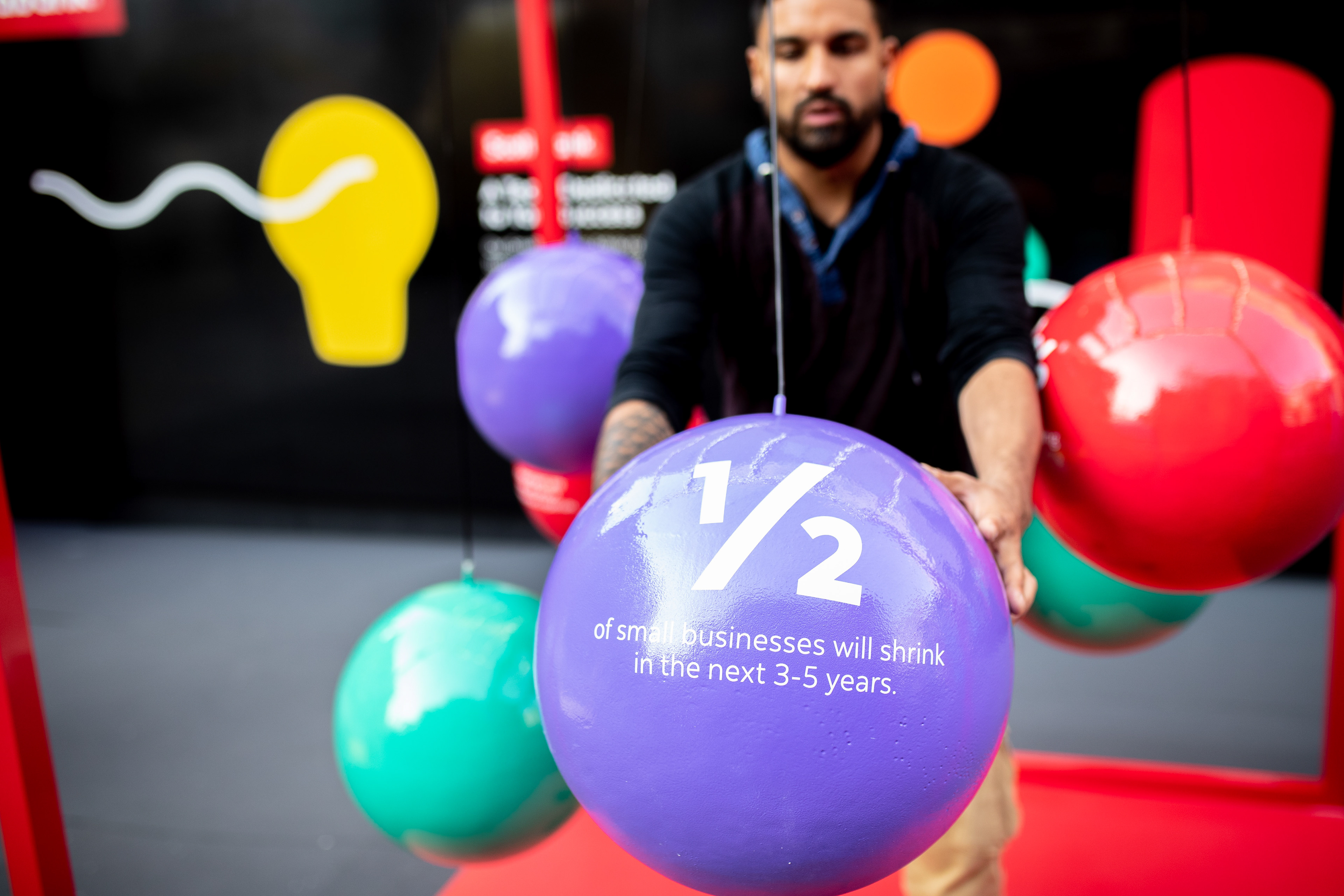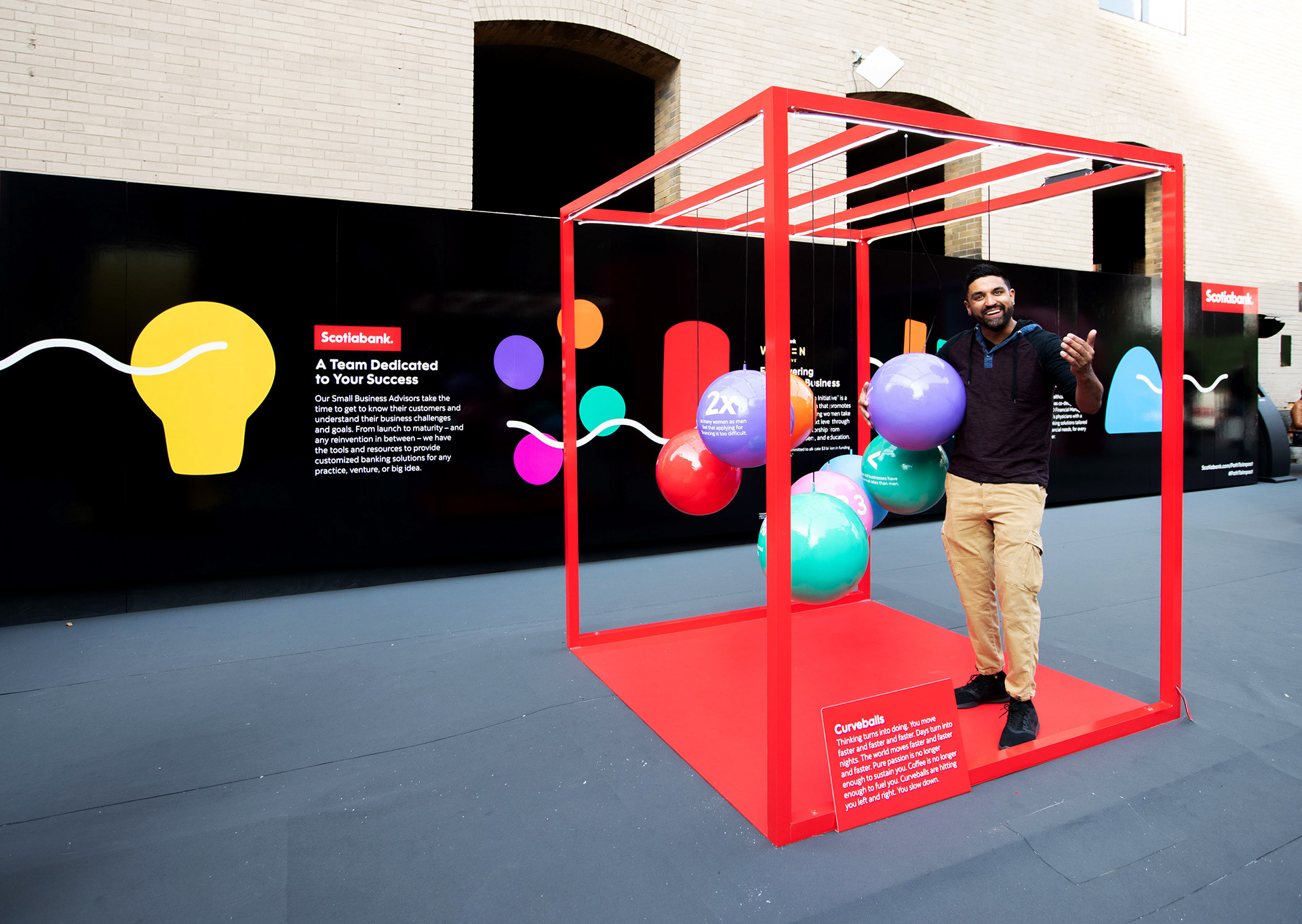 A tower of doubt & Isolation immersed visitors with the common insecurities that entrepreneurs face throughout their journey with an audio recording of common doubts and fears. Click below to listen to audio.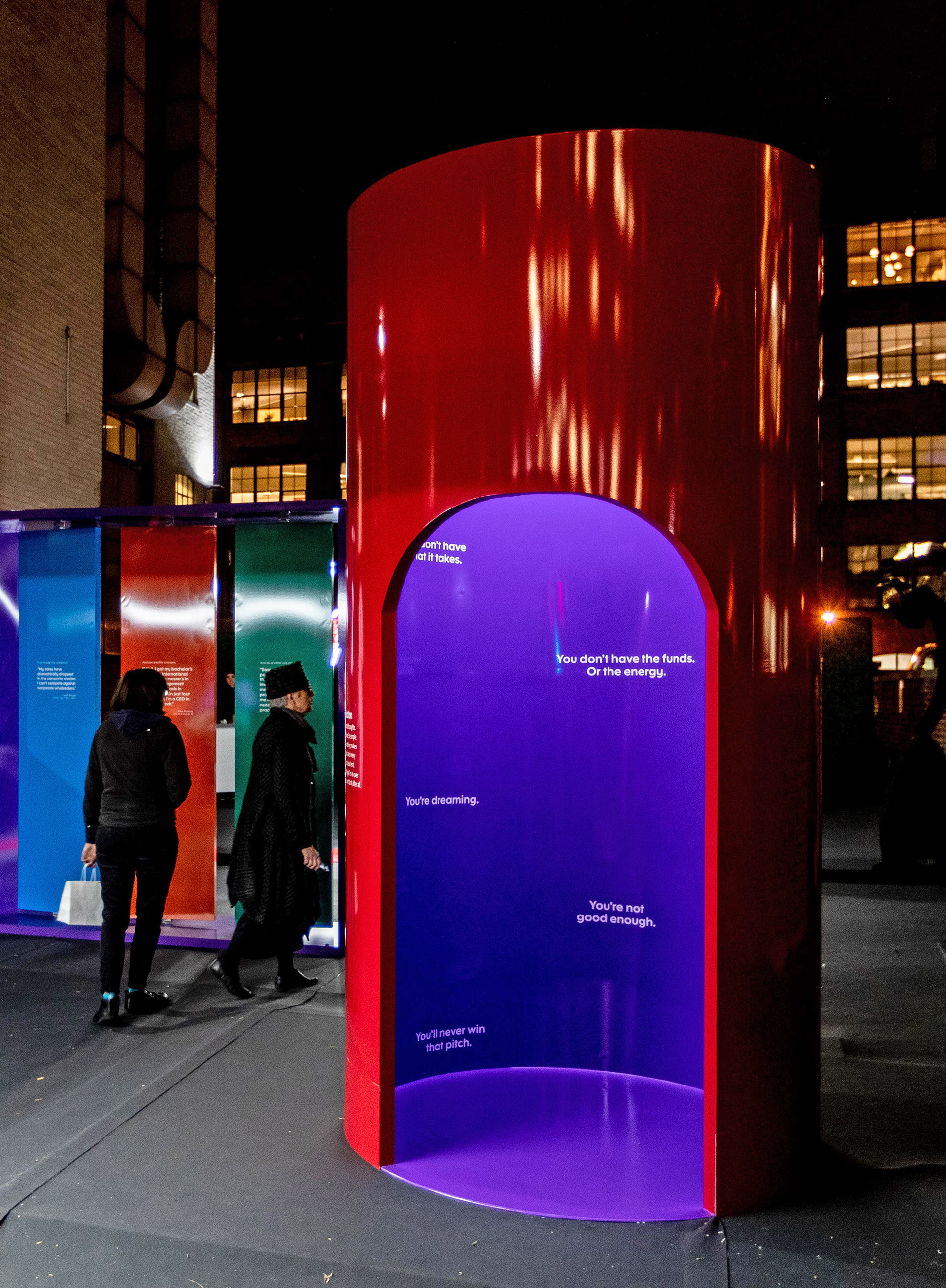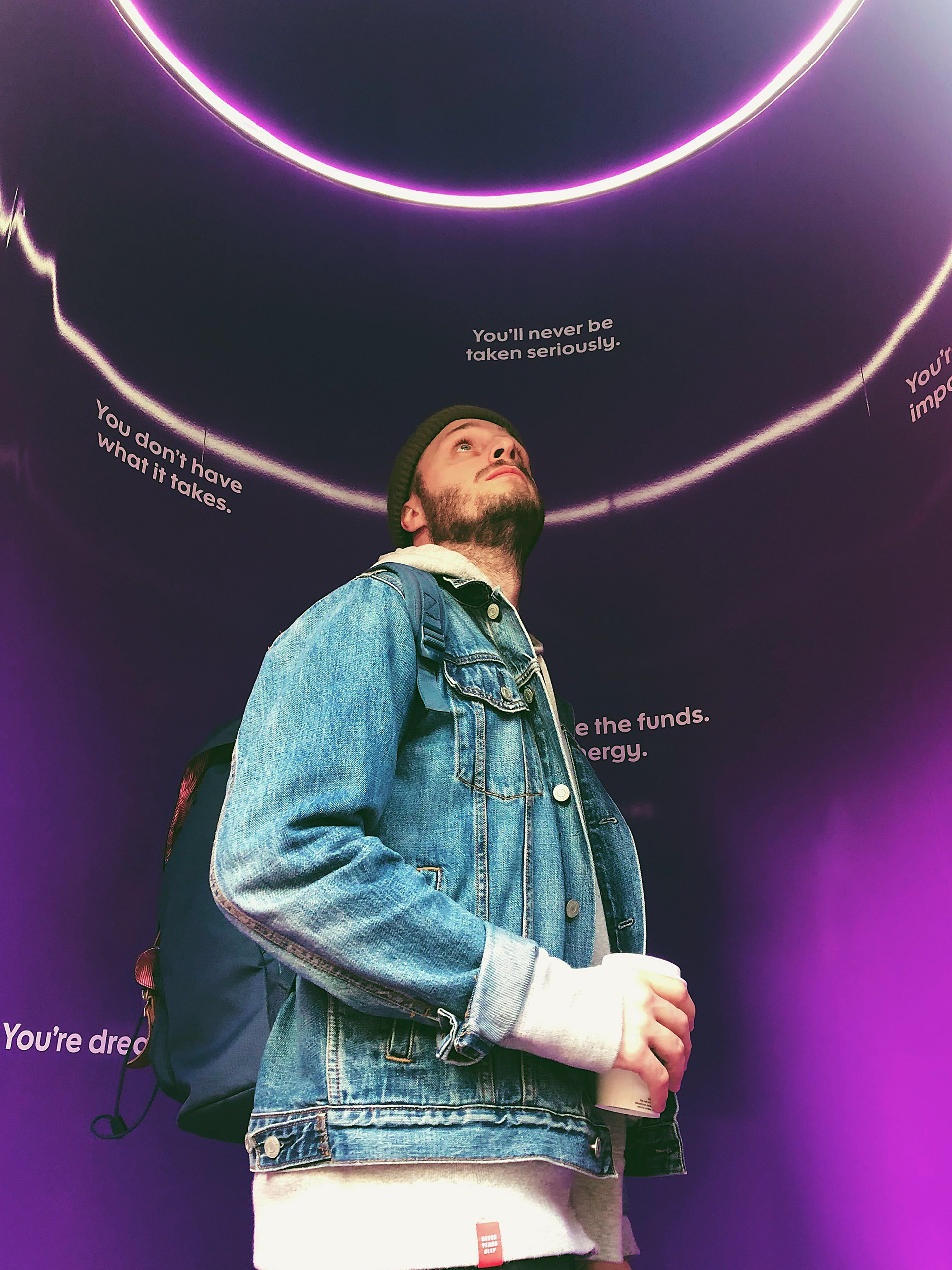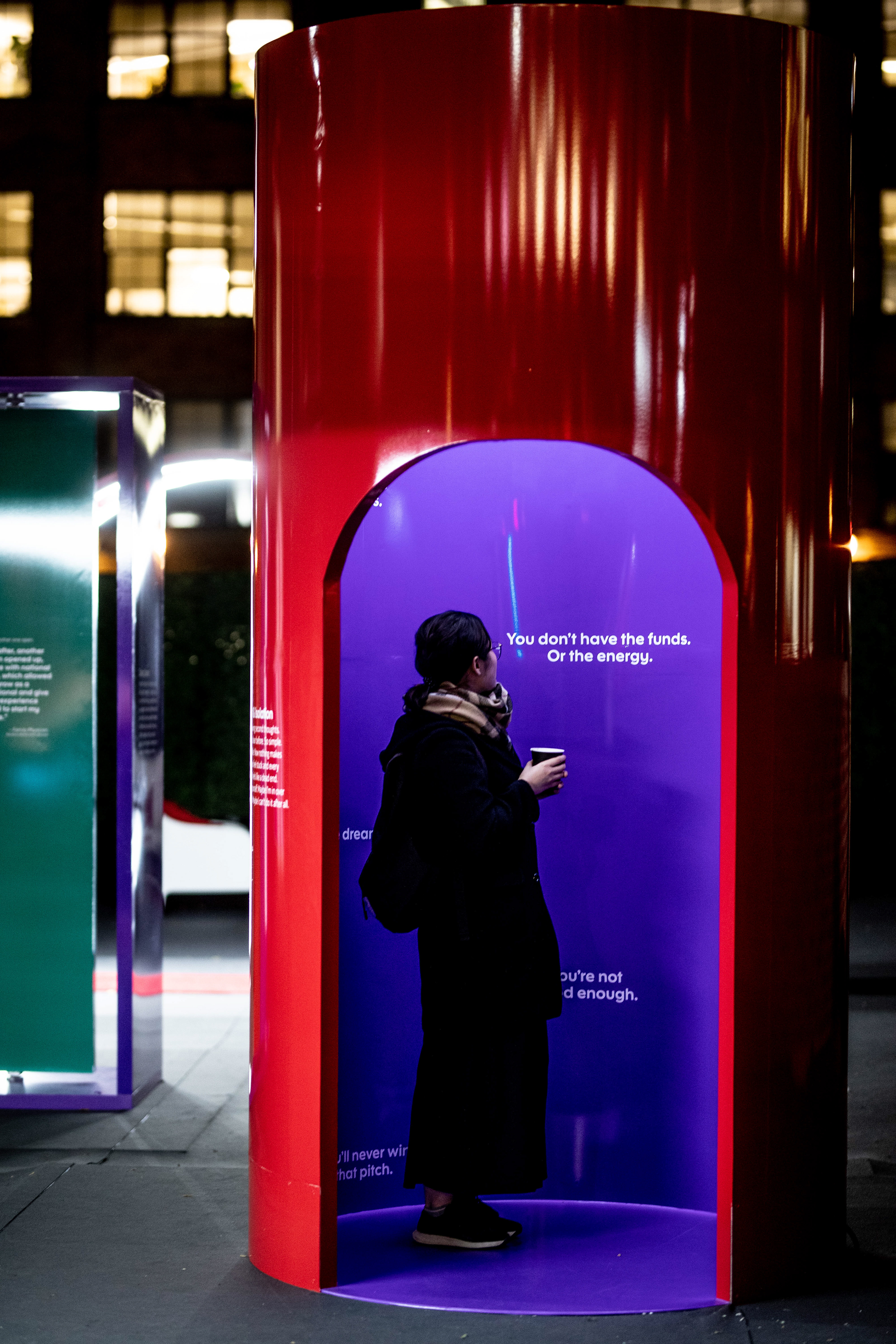 A trio of rotating doors showed testimonials from real Scotiabank customers describing an obstacle that turned into a life-changing opportunity, illustrating the belief that when one door closes, another one opens.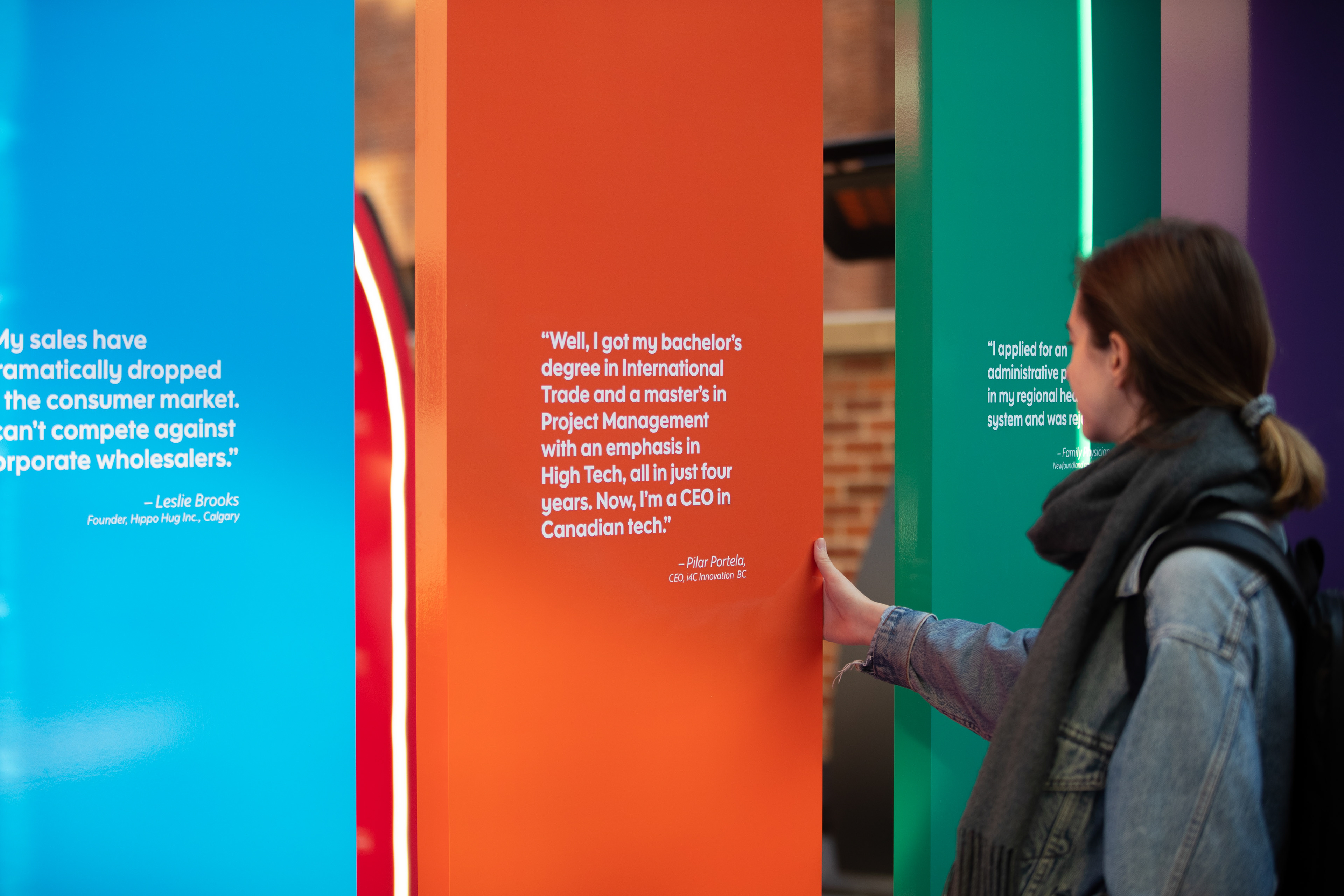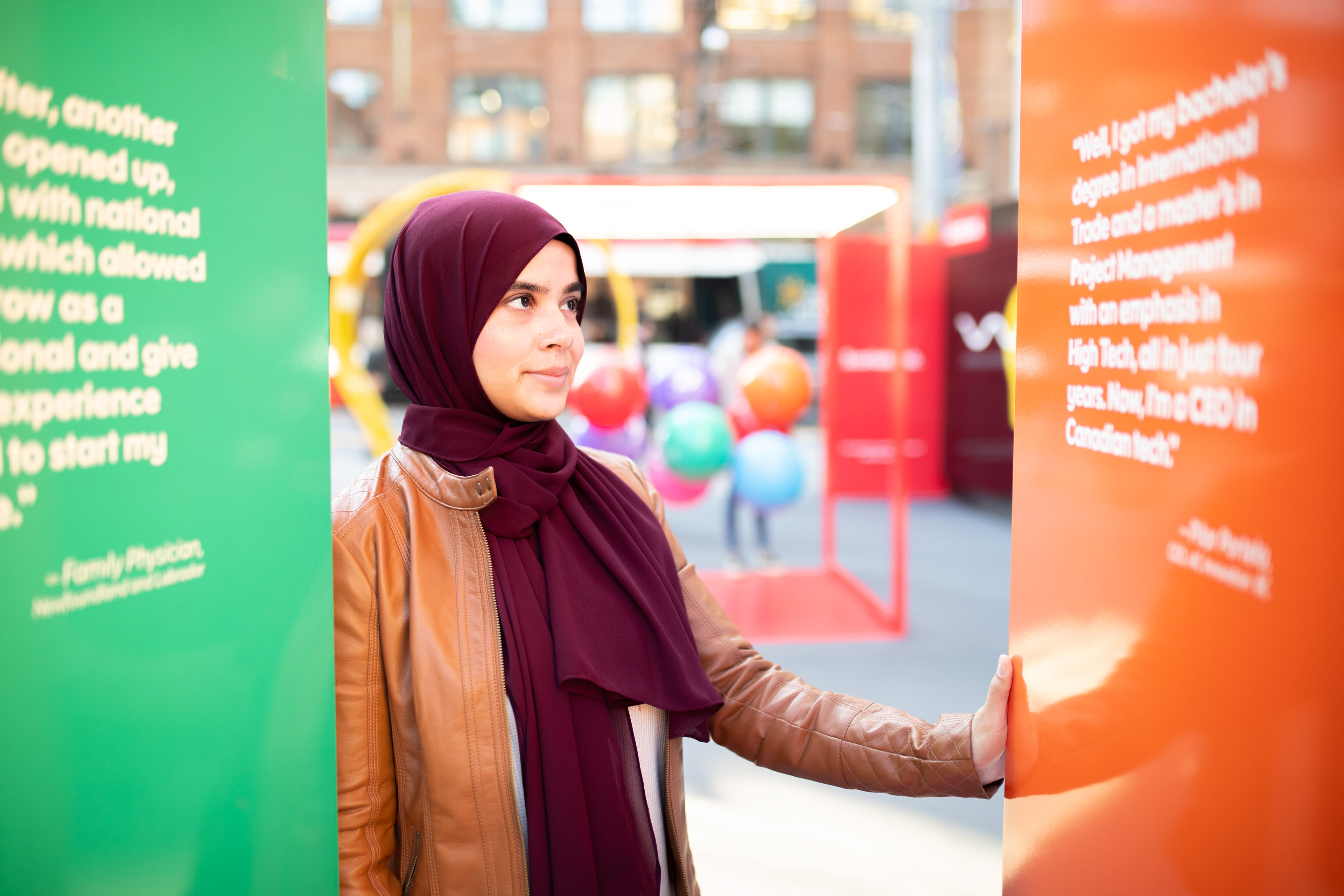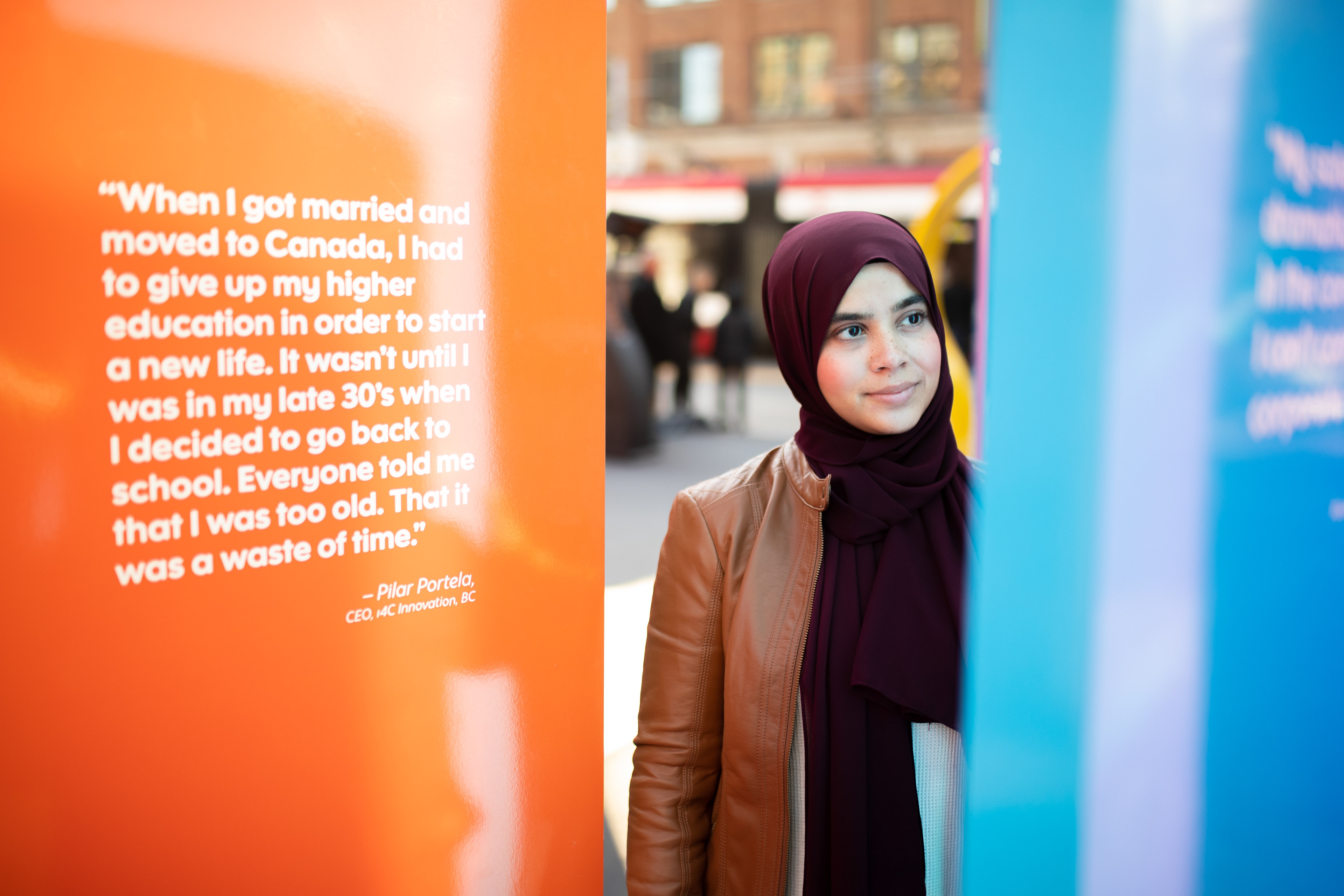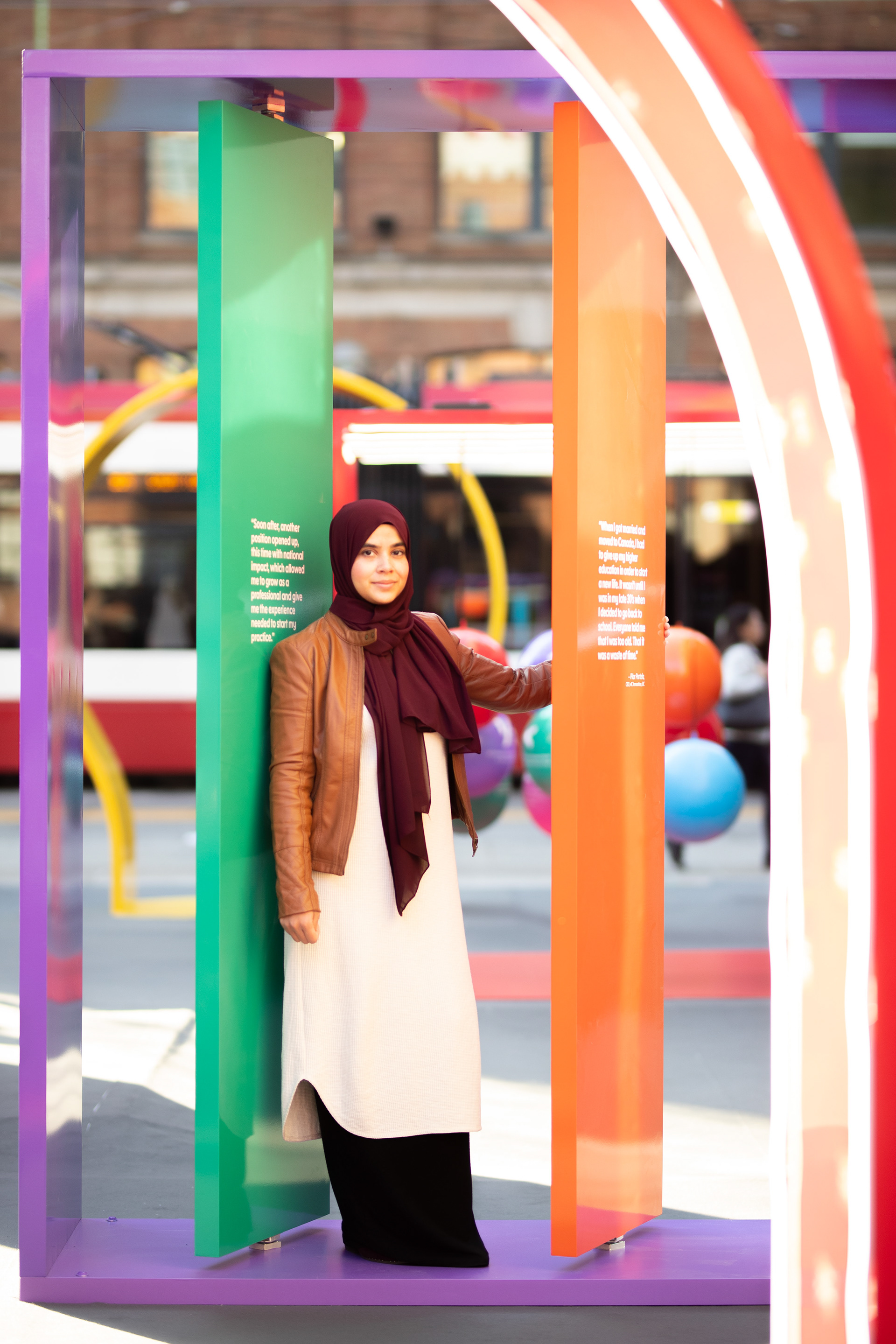 And then finally it happens, impact. An interactive arch encouraged visitors to share names of those they hope to impact with their business or big idea.